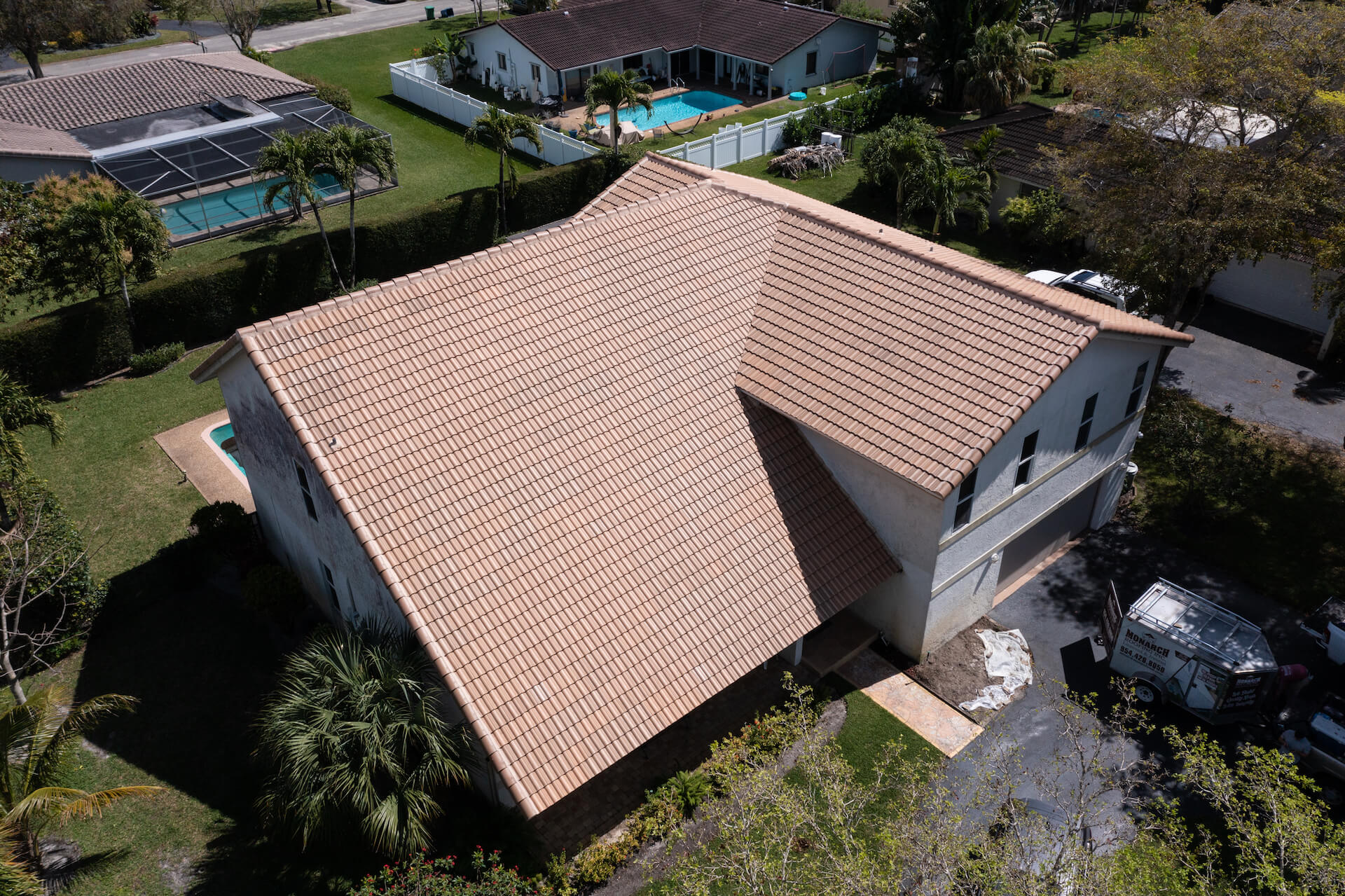 Roofing Solutions In Pompano Beach Highlands, FL
Roofing is one of the essential parts of your home since it serves as protection for you and your family. You need a state-certified roofing company to install your roofing to ensure that it serves its purpose and lasts long.
We offer excellent roofing services that stand out from any other Deerfield roofing company. Trust us to give your family the shelter it deserves!
How Can We Help You In Pompano Beach Highlands, FL?
We Give You An Energy Efficient Roof
Electricity is a costly utility in Florida, and we help you with that! We install roofing that will help reduce some of the electricity bills for you by regulating the temperature in your home.
Our general contractors in Deerfield Beach, FL install roofing that keeps your home cool in the summer and warmer in the winter. This way, your AC consumes less energy trying to regulate the temperature.
Timely Roof Replacement And Repair
How old is your roof? You do not have to wait till your roof falls apart to call us. We help maintain your roofing, and when we notice even the slightest mishaps, we provide repair services to help make it better.
We also advise you on the best way to approach your roofing issues, helping you determine what to get between roofing repair or replacement.
We care about your safety, so we offer various options to keep you safe. Here are some signs that we look out for before deciding you need a roof replacement:
The age of your roof: an old roof requires repair

Leaks: Leakages can become harmful when they start harboring mold

Missing shingles: they can also cause dangerous leaks

A sagging roof that can collapse at any time
Quality Roofing
We have the best quality roofing materials. As a state-certified roofing company, we ensure that all our roofing materials meet the required standards.
We ensure that we inspect your home and consider several factors, such as an area's weather, before installing your roofing.
Depending on how long you want your roofing to last or how hurricane-prone your location is, you can choose from our different roofing options, all of which are high quality.
Customized Roofing Materials
We treat all our customers with the utmost respect, and we ensure that we give you what you want and what is good for your home. Before any roofing installation process, we ensure that we visit your home, analyze your needs, and work towards meeting them.
We also consider the style you want, what you want your roof to represent, and install high-quality roofing that aligns with your style and home. We consider the kind of function your roof should serve and decide which type of roofing is best for your home.
For instance, we prefer to install metal roofing in areas with a high likelihood of hurricanes.
Ready For State Certified Roofing In Pompano Beach Highlands, FL?
Yes? Then feel free to contact us at Monarch Roofing & Construction. We are your best bet for quality and professional roofing services. We are also a state-certified roofing company ready to work with you. Call us today!