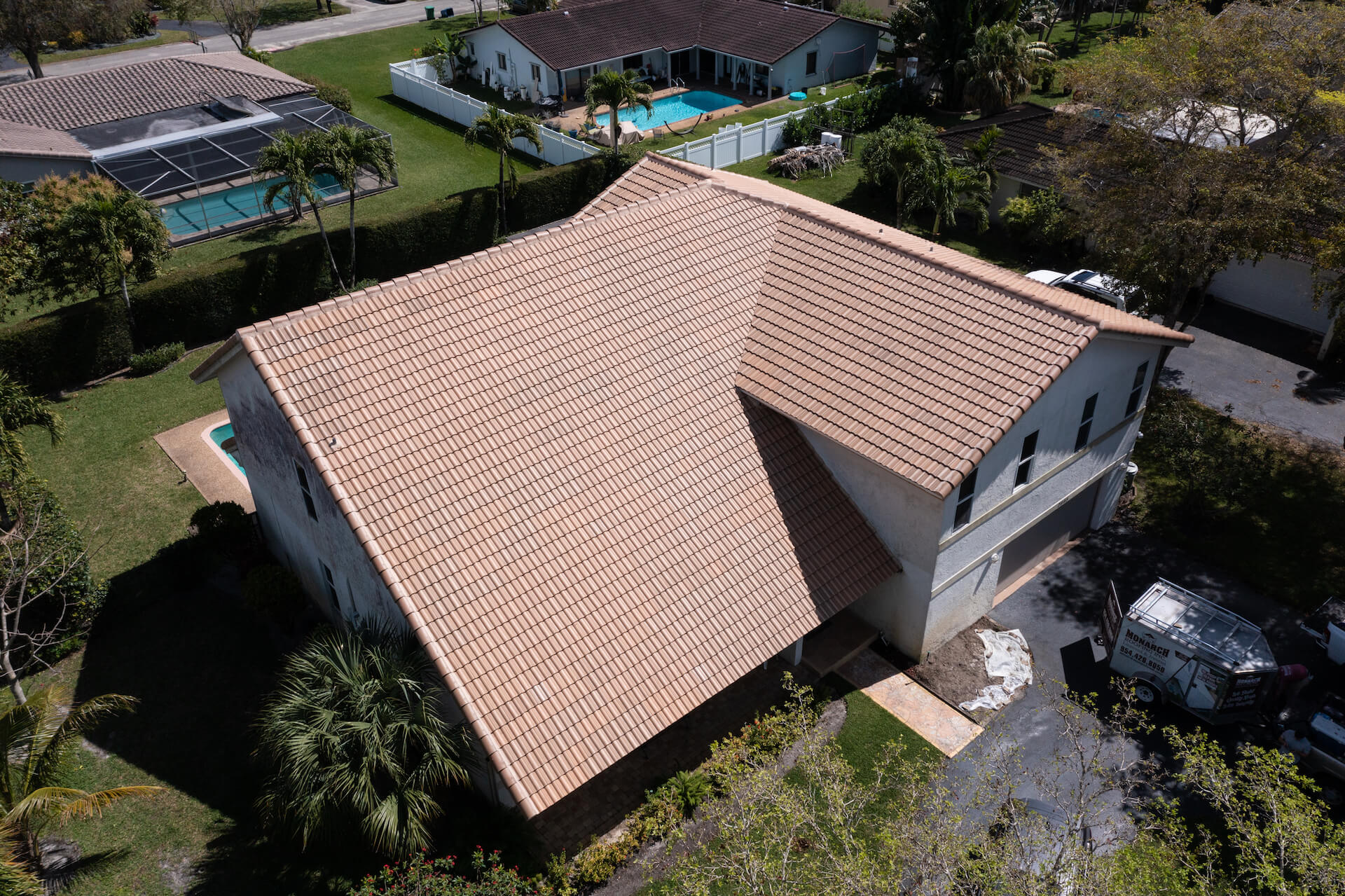 Monarch Roofing: South Florida's Top Beach Roof Contractor Expert
Looking for the best roofing contractor in town? When it comes to roofs, always use a roof contractor you can trust because it will cost you less. Are you in South Florida? Call us at Monarch roofing for the best metal roofs from Palm Beach to Miami Beach. We always take time with our customers and answer all their questions about roofing. Thus, use the best roofing materials and install them for you. After installation, our team will ensure that the area is cleaned as if we were not there before.
Have you noticed water on your ceiling or walls? We offer emergency Palm beach roof leak repair quickly and professionally. But that's not all; we repair, assemble and construct for both commercial and residential roofing. So, what are you waiting for? Give us a call today, and let us help you choose the best system for your home!
To get our services in Coconut creek click here
Why do We Prefer Metal Roofs for Beach Homes?
At Monarch Beach Roofing, we guarantee that you get the best, and there are manifold benefits from our metal roofs. Some of the benefits include the following:
Longevity
Metal roofs are durable compared to asphalt shingles. Also, with their longevity, they are cost-effective for you and will last more than 50 years; replacing them will take time. Get your metal roof today and experience lower costs in housing.
High Resistance Capacity
Our metal roofing design comprises systems with interlocking panels that help resist any attack from wind, pests, insects, or during heavy winter. As Florida state-certified roofing contractors, we will guarantee that you are covered when the weather destroys your metal roof. We will repair any leakages and make certain that everything is safe.
Variety of Colors
Our metal roofs will suit your home décor, and we will help you choose the best color. Make a call today for new roof installation or even roof repair. We also offer free consultations to get an idea of your new roof's cost before you make any decisions. Don't wait – call Victor at Monarch Roofing today for the best roof contractor in Palm beach to Miami Beach!
Our Top Five Metal Roofing Systems
At Monarch Roofing, we have the top 5 metal roofing systems. They are affordable and will fit your budget. Zinc, copper, lead, stainless steel, and aluminum are our best choices regarding our metal roofing. As for Palm Beach and Miami beach, we always take care of our customers understanding each option's advantages so that we can customize it to fit their style and price. 
Get in touch with us to learn more about these metal roofs and other types of roofing.